Joseph and Sarah Wood Ward Alumni & Educational Center of Yankton College
A preliminary agreement has been reached with the Yankton County Historical Society whereby we Yankton College descendants will "occupy" about 3200 sq. ft. of space on the third floor of the
Mead Cultural Education Center
, for an office area and research area, proper storage for the historical collection, gathering places, dedicated spaces honoring outstanding alumni in all areas of the wide curriculum which YC offered over the years and more.  Easily accessible by a grand staircase or an elevator, with a private entrance separate from the Museum which occupies the rest of the building, we will have that for which we have longed for decades – a space of our own where we can gather and commune amongst those who have gone before us – faculty, administrators, groundskeepers, actors, philosophers, athletes, musicians, and so many more.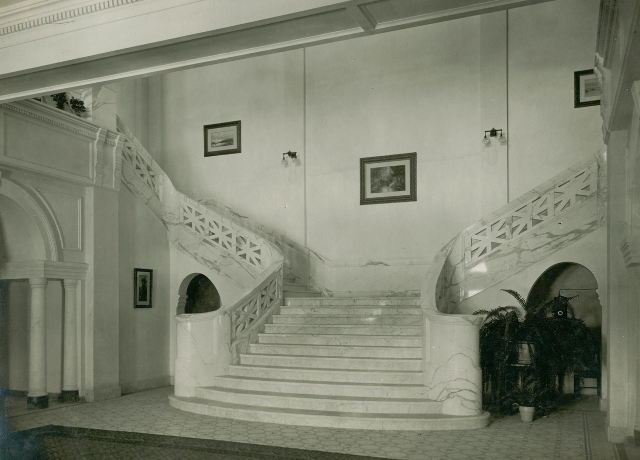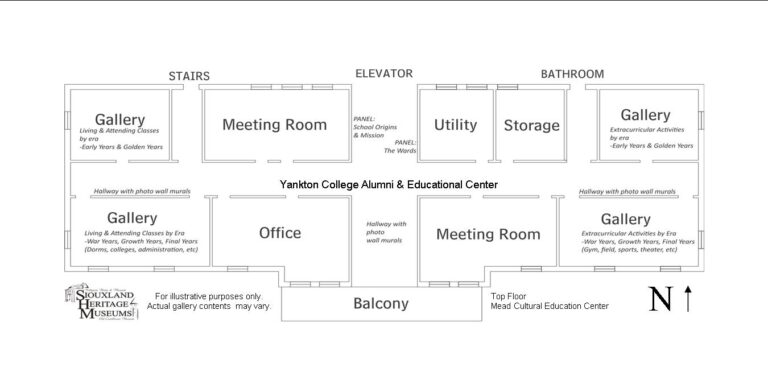 How We'll  Get There
Our goal is to raise $750,000 with your help in order to assure a permanent home and perpetual care of this historic project.  In fact, we need you in order to succeed.  We earnestly, hopefully and optimistically look to you for help in making the dream of "Yankton College FOREVER" which we all share, come true. 
You've told us that this is your desire – keep the face of Yankton College observable – and we've found just the place.  The historic Mead building on the Human Services Center Campus just North of Yankton, is of approximately the age and style of our beloved campus buildings – the Conservatory in particular.   
Reflecting upon all that Yankton College has meant to you over the years, won't you please give some serious thought to making a donation? With the success of this final drive to reach our goal, the legacy of Yankton College will live on forever.  For more information on displays and exhibits, print Legacy Fundraising Brochure.  
Make it today!
For more information, contact the Yankton College business office, phone toll-free (866) 665-3661.